---
I wont even dignify, by naming, the piece of crap underground Mexican rag that these came from. Most of you probably have not seen this garbage, but this is what goes on behind your back.
So they think.
Hmmmm.... if this trash were printed in a mainstream paper, and pointed the other direction, the screams of "RACIST WHITE PEOPLE!!" would be deafening, no?
Note that this bullshit is supposed to be a Mexican paper by Mexicans for Mexicans. Yet ... it is all in English. Reason? They want to make sure that THE EVIL WHITE MAN will be able to understand that he is being spit upon. Also note that in these scrawlings THE EVIL WHITE MAN is portrayed as stupid, ignorant, redneck RACISTS. While the Mexican as the 'poor innocent' just trying real hard to 'better' themselves ... but is always under attack by THE EVIL WHITE MAN.


Who is the REAL racist here??
---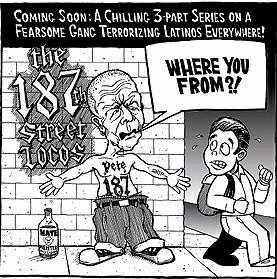 ***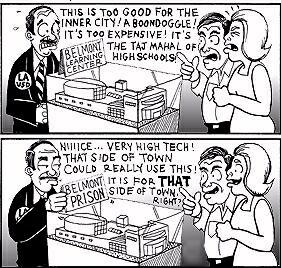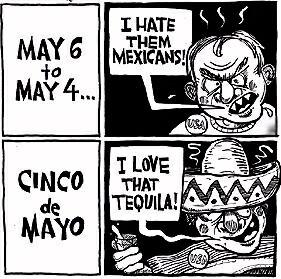 ***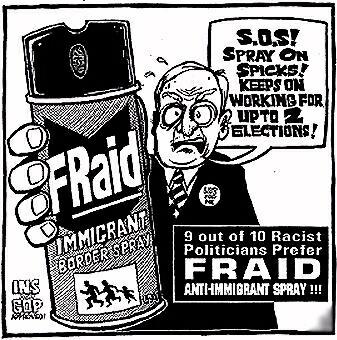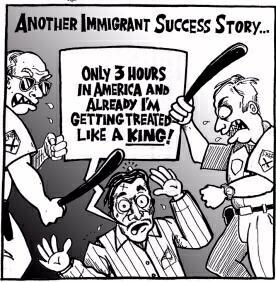 ***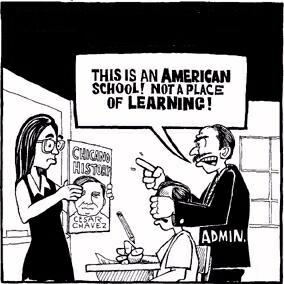 ---