And now for the "lighter-side" of L.A. and California ....

RECALL GRAY DAVIS!!!!
American Patrol
Hourly Earthquake updates for Los Angeles
America Remembers
LAPD Police Scanner
You need "Real Audio" for this one.
Want to see exactly what the hell is WRONG with this country/state/city?? Then check out these idiots ....
---
MUST READING!!
---
BEWARE!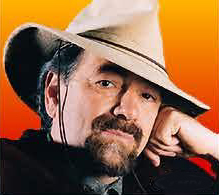 This is Mike Savage and he has a nationaly syndicated radio talk show called "The Savage Nation". I used to really like this guy until I found out what his agenda is. He's a stinkin' Jew with an obvious Jew agenda. He even changed his last name from Wiener to Savage as a cover up attempt. He comes across as an ultra-patriot and when you first hear him you think the guy is great. But he is nothing more than just another fat and pastey looking Jewish media controlled puppet pushing forth the Zionist agenda. All one needs to do is read between the lines. He is also on Talk Radio Network. Give it a listen if you must. How's that saying go? "I stay close to my friends but even closer to my enemies"?
---

This has nothing to do with the theme of my website, but hey ...
I'm a die-hard
Green Bay Packers
fan, so what can I say??

GO PACK!!!!!!

Pages